Flag Facts: Celebrate Flags Throughout the Year!
The United States and other nations have official calendars listing Flag Days on which it is appropriate to fly their flags.
In 2011 Colonial Flag will highlight selected Flag Days celebrated in the United States and around the world.  These flag days are Flag Facts and in order to highlight these we have compiled a list of Flag Days celebrated in America as well as important Flag Days in other nations.  To spotlight these special days each month we will announce on our Web site and post articles to our blog (flag-post.com).  Additionally, we will make postings to our Facebook page, and the Colonial Flag Showroom will host special events to lead the celebrations.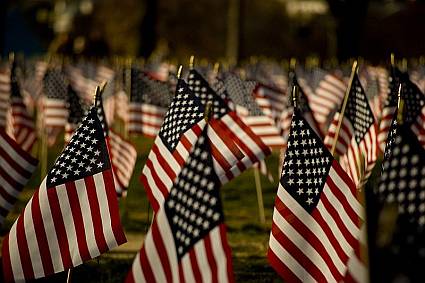 Click here to see the compiled list of Flag Days.  While it would be impossible to include all Flag Days, we want to do our best to remember the days that are important to our community!
Contact us if you have you a Flag Day to suggest that we may have missed.  Share with us any observance your group may be planning which includes the display of flags.
Flags add color and excitement to any scene, but additionally they have meaning to those who display them.  They remind us of history and inspire us to action.  Join us at Colonial Flag in the celebration of flags throughout the year!