Peace Officers Memorial Day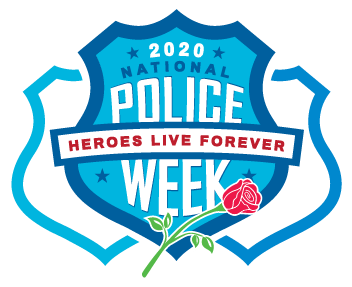 John Hartvigsen
American are blessed with dedicated local police departments throughout our nation.  If we look around the world, it becomes apparent that the professionalism, dedication and honor demonstrated by our police department and their officers is unknown in many countries.
Our police forces and officers have earned out unending gratitude.  Peace Officers Memorial Day afford us the opportunity to do just that.
Congress established National Police Week more than half a century ago to honors the service and sacrifice of law officers.  Essential in providing safety and security in usual times, the COVID-19 pandemic has added additional responsibilities in challenging circumstances.  They earn our thanks anew with each new day.
Importantly, Friday, May 15th has been proclaimed Peace Officer Memorial Day in tribute to the 307 fallen police officers memorialized on the walls of the National Law Enforcement Officers Memorial.  Even with the passage of time, we mourn the loss of men and women who formed a vital part of the communities they faithfully served; they gave their very lives for us.  Flags are appropriately on Police Officers Memorial Day displayed at half-staff as we remember and mourn the loss of heroes.
National Police Week and Police Officers Memorial Day affords the occasion to reflect, remember and appreciate law enforcement organizations and individuals.  Our thanks, however, should not be confined to one week and one Memorial Day.  They serve and protect us every day, and we owe them our daily appreciation.
The Week's motto says it well, "Heroes Live Forever."